Whether you're passing through on a road trip of Northern California or are planning an extended stay, there's no shortage of breathtaking places to visit in Plumas County. Be sure to take your time and savor the diverse landscapes each region has to offer.
Regions of Plumas County
Four distinct regions define Plumas County, each with their own alluring qualities, diverse destinations, and unparalleled hospitality. The small-town spirit of Plumas' communities captures you—inviting you to relax and step into another world. It's the perfect place to effortlessly explore the natural beauty of Northern California.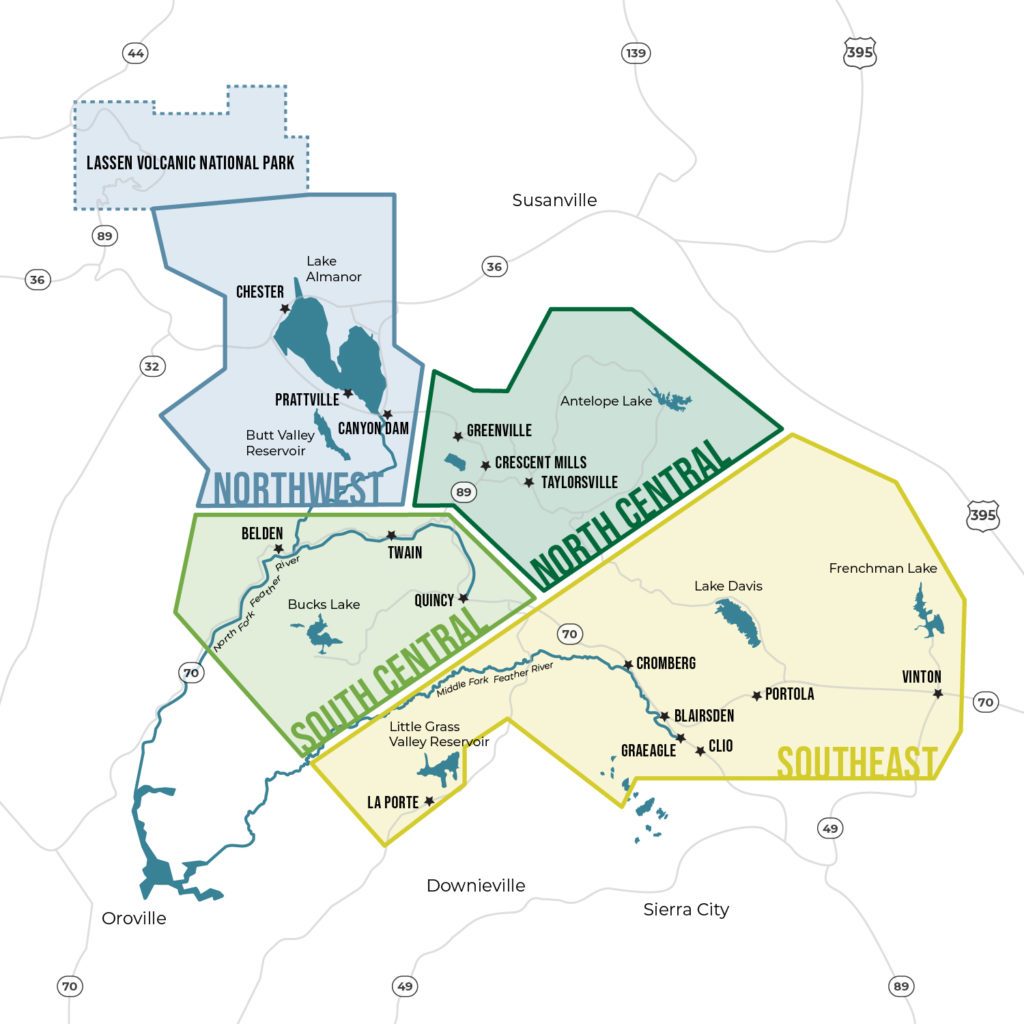 KEEP PLUMAS COUNTY CLEAN, GREEN & WILD
We love welcoming visitors to create lifelong memories on our beautiful lands and in our unique communities. Take the Plumas Pledge to help us care for the health of our natural places and the well-being of our communities while visiting Plumas County.
take the plumas pledge!
Prioritize wildfire prevention
Leave places as you found them
Pack out all of your trash—bonus points if you pick up trash left by others! 
Stay on designated trails and camp in designated areas
Check the weather before heading out
Be mindful of your energy and resource usage
Ditch plastic bottles and drink our mountain fresh tap water instead
Choose locally made products and services from local businesses
Slow down and enjoy the simple pleasures of life in Plumas