Your Adventure Awaits
Nestled at the sweet spot where the Sierra Nevada meet the Cascade Mountains, Plumas County offers four seasons of outdoor adventure. From adrenaline-fueled experiences to lazy mornings at a cozy B&B to family fun around the campfire, Plumas is the perfect vacation spot to escape the crowds, relax and recharge.
Places to Visit
Hundreds of lakes and endless miles of backcountry trails, rivers and roads offer unparalleled access to nature. The incredible natural beauty of Plumas County—towering pines and firs, rugged mountains, crystalline lakes, and verdant, sprawling valleys—beckons you to ditch your daily routine and step into another world.
Outdoor Activities
From floating down a river, to catching sunrise while bird watching, to shredding in the backcountry, countless adventures are calling your name. The only hard part is having to decide what to do.
Places to Stay
Find the perfect option that fits all your needs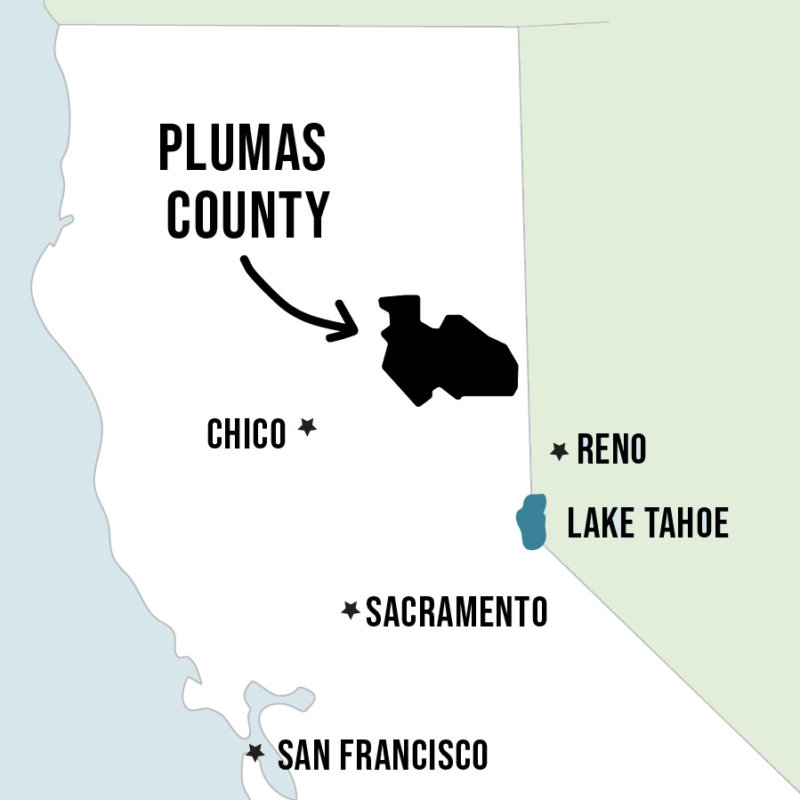 Getting here is easy
Whether you come for a weekend getaway or an extended stay, escaping from it all is a lot closer than you think. Plumas County is the perfect place to effortlessly explore the natural beauty of Northern California.
City
Chico
Reno
Sacramento
San Francisco
South Lake Tahoe
Distance
1.5 hours
1.5 hours
2.5 hours
4.5 hours
2.5 hours
Trip Inspiration
Explore some of the best Plumas County has to offer without doing any of the planning
Upcoming Events
From family-friendly events to live music to athletic activities, you'll find an impressive variety of events year-round in Plumas County.